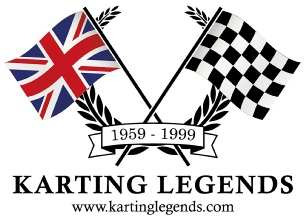 Introduction
Karting Legends was formed in 2010 to look back and promote the history of karts and karting from the 1960s, 70s, 80s and 90s.
The karts are predominantly superkarts - 250cc gearbox karts which generally run on long circuits
All the karts in the club are prepared to a high standard. They are generally put on static displays with demonstration runs at long circuit meetings with major races for cars and bikes or static displays at events such as Kartmania and the Autosport Show. Some members also attend short circuit kart events.
Patrons
Paul Elmore
Carolynn Hoy
Mark Allen
President
Martin Capenhurst
Committee
Club Chairman - Tim Baker
Vice Chairman - Dave Murdoch
Secretary / Media - Nick Purdie
Treasurer - Nick Purdie
Technical - Shannon Gasson
Technical - Simon Howard-Weston
Technical - Zoe Moore
General - Tony Keele
- Tom Adam
Contacts
Chairman - Tim Baker -tim@topsportuk.com
Any other enquiries including membership
- Nick Purdie - sec@kartinglegends.com
Events Team
Tim Baker
Simon Howard-Weston
Nick Purdie - sec@kartinglegends.com
President - Martin Capenhurst
Patron - Paul Elmore
Patron - Carolynn Hoy
Patron Mark Allen
Patron in Spirit - Martin Hines